Return to main menu
Barrett McCarthy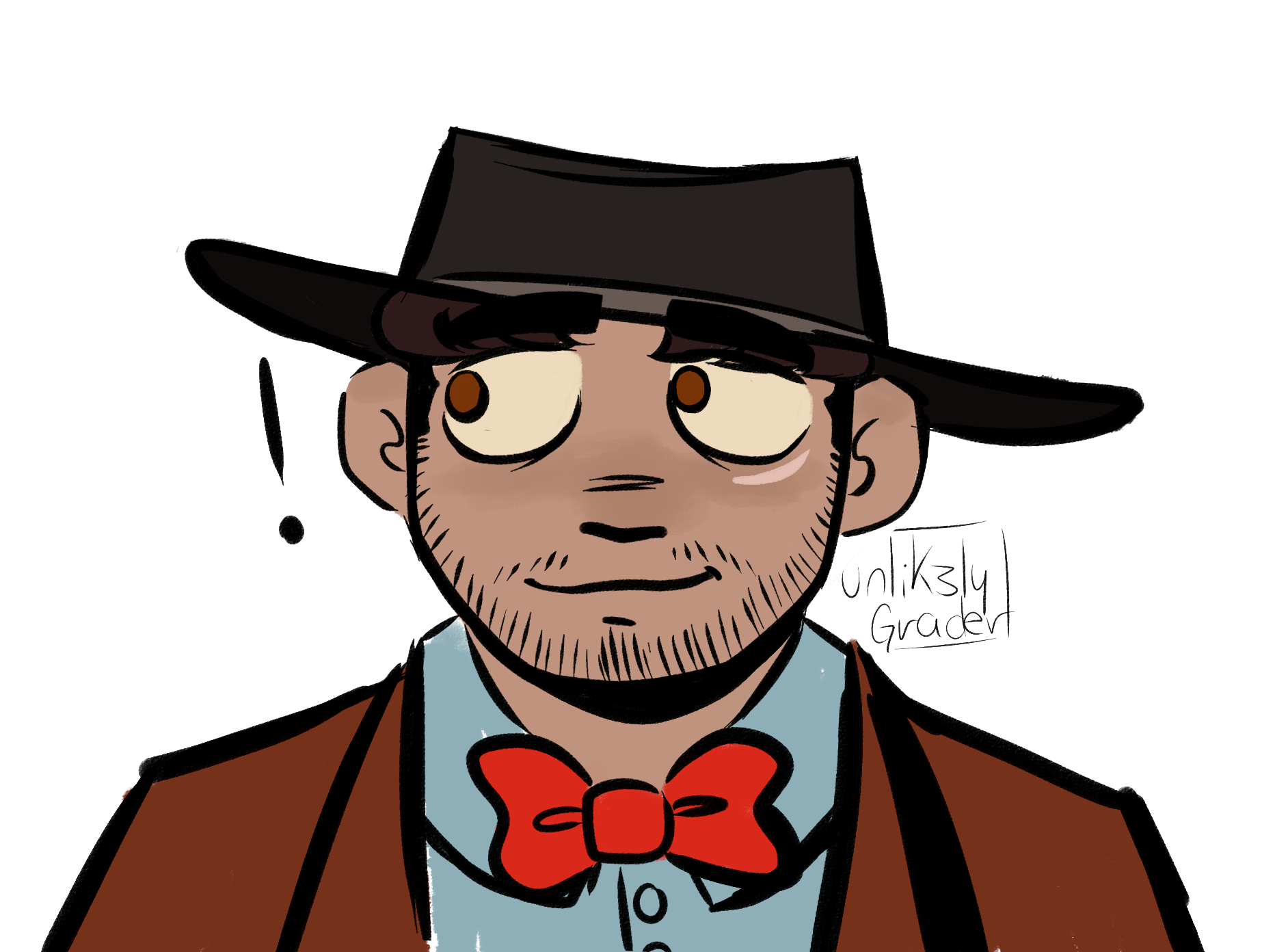 June 3 (♊)
(27 years old)
North Mexico
---
Aliases
Barry,cowboy
---
Occupation
Farmer,Bounty hunter
Personal
Height
5' 8" (175 cm)
---
Weight
154 lbs (70 kg)
---
Eyes
Light brown
---
Hair
Caramel brown
---
Complexion
Warm beige,taned
---
Orientation
Questioning
---
Origins
Mexican from his mother side and irish from his father's side
Trivia
Hobbies
Seewing & knitting,cooking
---
Favorite Food:
Queso fresco soup (soup in general) Enchiladas
---
Voice
Has a noticeable mexican accent,talks fluid english but spanish is his mother language
Barrett
---

Barrett McCarthy Jr is an ex-farmer,now bounty-hunter,pretty serious and dedicated to his job. He taked the bounty-hunter office mostly for vengeance reasons,when he already fulfilled his objetive he keep working on that as he didnt have a better thing to do.


Biography
Use to live in north of Mexico until his teenage years,when he was 13 years old he moved with his family to the south region of USA. Not much to say,pretty boring and peaceful life,just having to care about the crops the animals and scaring the coyotes away. That changed when 2 years later his parents caught TB,they left Barrett in charge of the farm and died a few days later. Barrett was devastated but carried on. A few years later a small criminal gang threatened him and stole his cattle and burned down his crops. Nobody was willing to help him so he taked a time to practice and then revenge. He was sucessful and killed 'em with an old rifle from his father's. Since then he takes bounties,as he doesnt have nothing to care anymore in that old farm. Pretty risky life but he likes in a way.
---
Appearance
---
Facial features: Has a long stubble type beard,he doesnt shaves so regurarly. Also haves a noticeable scar under his right eye.

Hair: Has a middle parted fadded haircut,he always kepts it the same

Body: Has a kinda squared-shaped body,with a little bit of fat but pretty strong.

Fashion: He uses an elegant kind of clothes,always consisting of a waistcoat,a brown wool jacket and trousers,and a pair of leather shoes.

Accessories: Always carries his brown gambler hat,a shoulder strap where he carries his rifle and a satchel. Also wears a red bow tie.


Gallery